Press Kit and Media Coverage
sparkChief & Co. is a consulting firm that helps organisations engage, develop and retain only the right people to grow their business. We do this by helping clients develop sustainable workforce and talent strategies, change management, leadership development, and career solutions.
Our mission is to empower business leaders to be innovative and think creatively so they can support employees' efforts to perform at optimal capacity — while simultaneously maximising value for all stakeholders. sparkChief was founded in 2017 on the principle that every individual has the right to discover, develop and grow his or her talent portfolio, and that the outcome of this process should lead to better communities, organisations and societies at large.
We have worked with hundreds of multinationals from every economic sector across the world.
sparkChief Company Press Kit is designed to help journalists follow our company and related stories. Click on the links below to download our press kit and other related documents to learn more.
Read about our latest thinking here.
Our latest media coverage:
Featured article in
The Startup
- Medium's largest active publication, followed by +725K people. "5 Strategic Tips for Leaders to Truly Increase ROI on People"
Featured article in Date Driven Investor - "Transparency in Management Is Inescapable for Maximising Shareholder Value"
Featured article in The Innovation - "3 Questions to Ask Leadership to Help Them Drive Real Growth"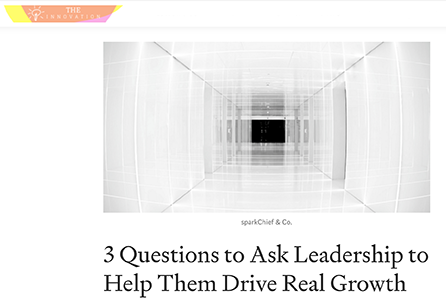 Featured article in The Startup - "5 Things Not to Say in a Leadership Role"
Featured article contribution in the Mobility Magazine of Worldwide ERC - "Money isn't always everything"
Featured article in The Startup - "5 Leadership Misconceptions That Are Bad for Business"
Featured article in The Startup - "The Importance of Finding, and Deploying, the Right Key Leader".
Company Profile
Services
Strategic workforce planning
Change management
Talent management
Career solutions
AI based rewards
Year founded
Technology
Career Strategy Assesssment
AI Based Global Rewards